Hand-Controlled LED Flying Ball Drone Toy
Product Price
$16.99
Product Review Score
4.7 out of 5 stars
162 reviews
When you order through these links, we may earn a commission at no additional cost to you.
Additional Product Details
Rechargeable Flying Orb Ball Drone: Fly your very own UFO flying ball drone toy with the Force1 Orbiter Flying Orb Ball! The Orbiter is an indoor hand controlled drone ball that includes a rechargeable internal battery and one touch flying ball toy remote to start, launch, and stop!
Easy to Use Hand Drone: Fun for the whole family with this easy to use hand operated flying drone ball for kids and adults! Simply switch on the ball, hold upright to release the LED mini drone, direct flight with your hands under the ball, grab the ball from the bottom or use the one touch remote control to turn ON/OFF
Auto Sensing Obstacle Avoidance: Perfect indoor hover drone for beginners is equipped with flexible, bendable propellers and smart, obstacle avoidance motion sensor technology. The mini ball drone propellers will automatically stop rotating upon falling to the ground or colliding with objects
Bright Led Light Projection: The flying multi-color led light ball has a clear hard shell of the mini drone ball projects a kaleidoscope of LED lights on the ceiling and vibrant rainbow color LEDs as it flies around
Durable And Kid-Safe Design: This flying toy drone is designed with a nontoxic, high quality shell and crash resistant propellers; the flexible propellers keep the drone safe from damage as it flies around any indoor space. Built-in safety protection with a 3 second flight delay when the switch is turned on
US-Certified Quality Assured STEM Toy: This UFO drone toy is super easy to fly, making it a great beginner drone for kids and kids at heart ages 8 and up; drone measures 4.25" H x 2.05" W, includes a USB recharging cable, rechargeable internal battery, remote control, and flies for 5 minutes with every 20 minutes charge; Keep fingers away from propeller blades at all times
AWARD WINNING STEM TOY: 2022 STEM Authenticated hands-on learning and educational toy product
Our Policies
Secure Checkout

Guaranteed safe & secure

Easy Returns

Fast & easy product returns
More options on eBay...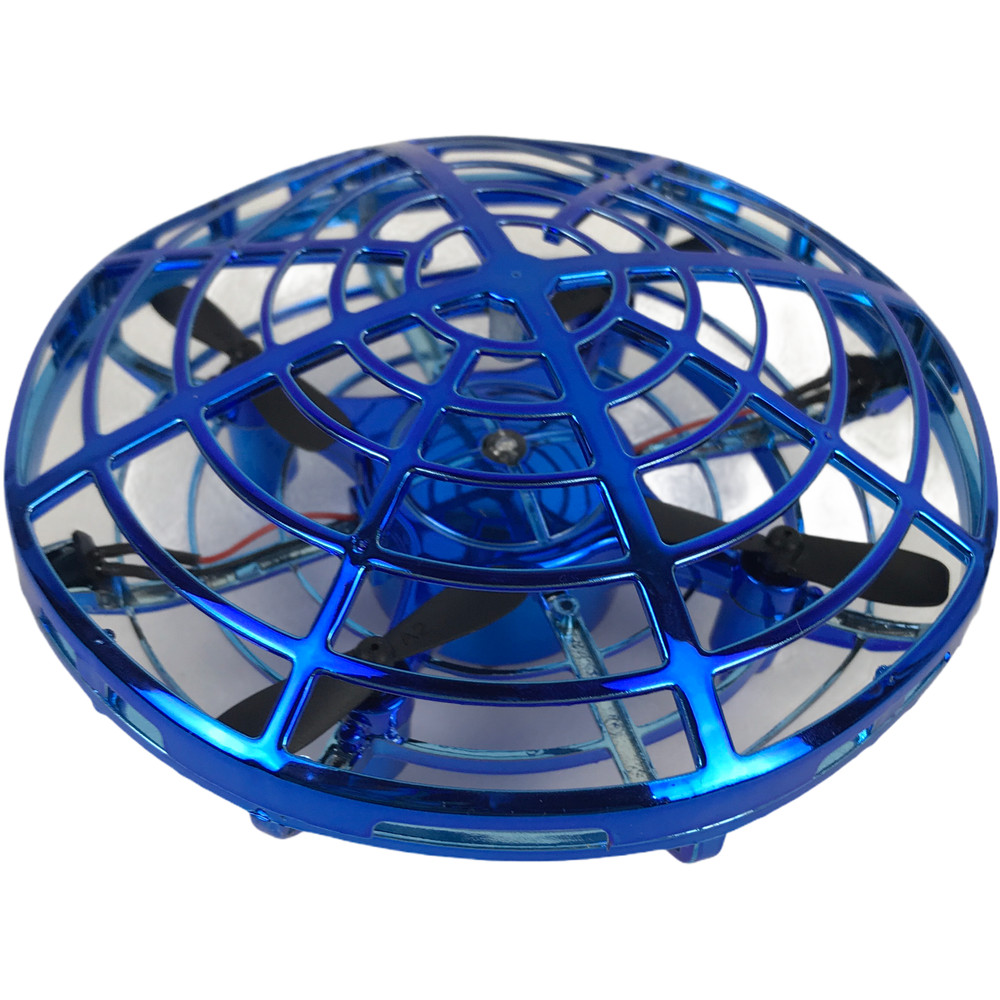 Hand-Controlled Flying Ball Interactive Motion Induction Helicopter LED Drone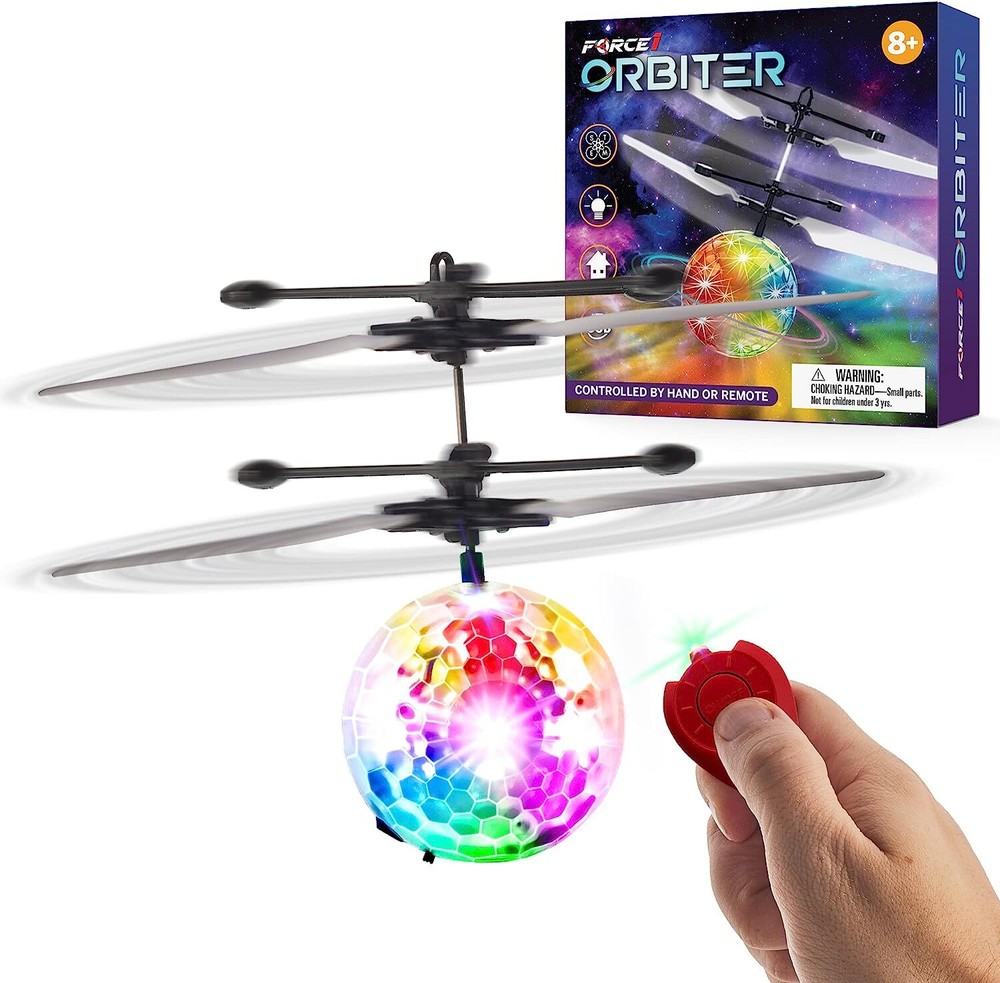 Flying Orb Ball Hand Operated Drones for KidsToy with Remote LED Hand Controlled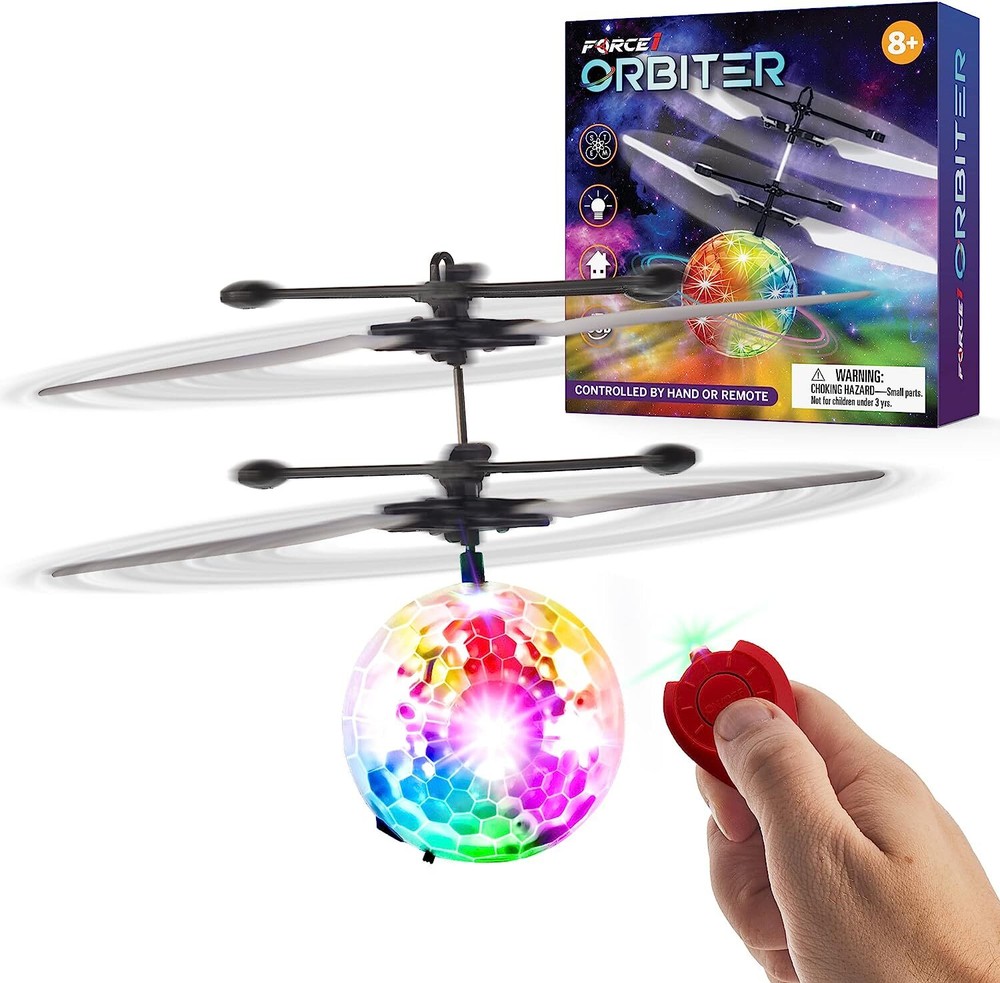 Flying Orb Ball Hand Operated Drones for Kids with Remote LED Hand Controlled
When you order through these links, we may earn a commission at no additional cost to you.